Financial Literacy
Gain control of your financial well-being with Vesgo's playful learning. Keep track of spending through Vesgo's simple budgeting tools, gain insights on monthly cashflow, and build a nest egg.
Value Based Investments
Vesgo makes it easy to coordinate your values & finances. Build fully diversified, and socially responsible investing portfolios without sacrificing your performance goals.
Charitable Giving
Vesgo's powerful budgeting tools streamline your cashflow so that you identify savings and can give back to the community, or the cause close to your heart.
Invest in your future today
Vesgo demystifies financial management & investments to help you achieve financial stability. Immersive & playful learning quickly arms you with valuable financial knowledge. Vesgo's simple budgeting tools ignite your competitive spirit by tracking spending and provide you with insights on monthly cashflow to identify savings.
Socially responsible platform
Get inspired, start by exploring trending high performance Vesgo portfolios or build personalized portfolio. Vesgo makes sure you see yourself, and your values represented in the company you engage with. Enabling you to align your financial & spiritual lives without sacrificing your performance goals.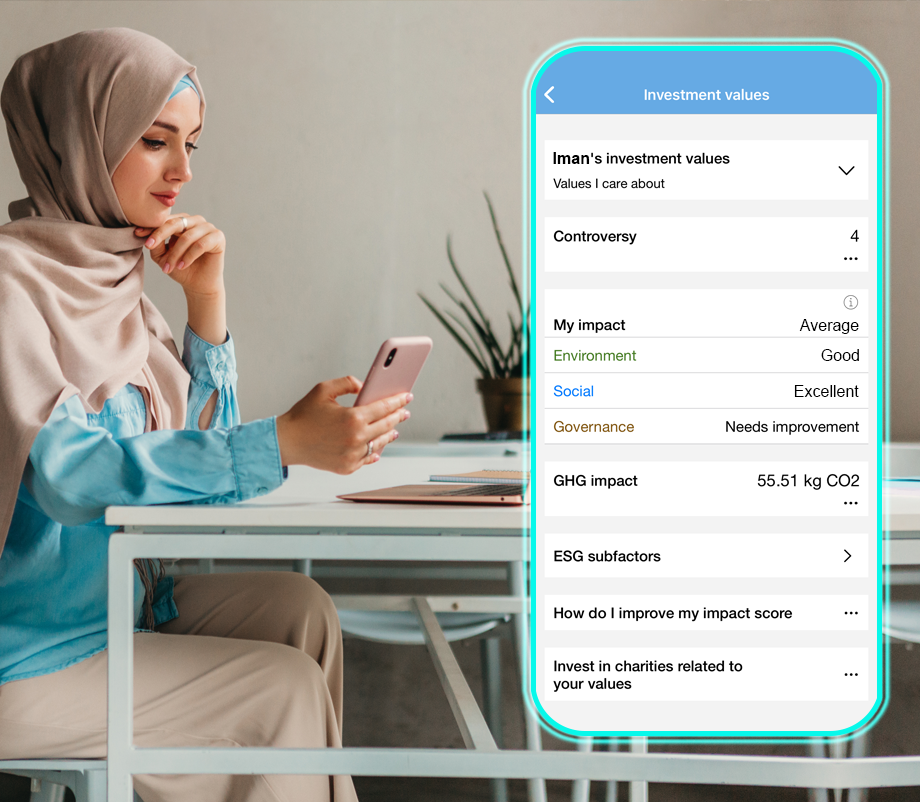 Three Steps to Economic Freedom
03
Gain Financial Freedom